Juki | RICOH Ri 100 Direct to Garment Printer
Sale Price

$3,950.00

Regular Price

$5,950.00

Unit Price

Translation missing: en.general.accessibility.unit_price_separator
The RICOH Ri 100 revolutionizes the world of direct-to-garment (DTG) printing. Named a CES 2018 Innovation Award Honoree, the Ri 100 is the most affordable, easy to use and portable DTG printer on the market. The Ri 100 is the perfect first step to launch your custom T-shirt printing business! No prior experience is necessary to create beautifully printed products safely and easily, in-house or on-the-go. With a low price and an easy-to-use design, the RICOH Ri 100 makes it easy to begin DTG printing right away. Because all printing is on-demand, you can fulfill even highly-customized orders quickly and efficiently.

EXCELLENT OPERABILITY, SAFETY, AND EASY MAINTENANCE
This printer reaches the heights of easy operability and is designed with safety as a top priority. For example, the intuitive design allows even beginners to preheat, print, and use the Finisher option to fix the design safely. Periodic maintenance is a carried out through a simple process (automatic and semiautomatic).

AN ALL-IN-ONE, PROFITABLE PRINTER SYSTEM
The RICOH Ri 100 all-in-one printer system prints images directly onto light-colored cotton or polyester* garments using state-of-the-art DTG technology with the lowest initial investment.

Provide your customers with beautiful products in minutes
Print event-specific custom t-shirts on demand — take the RICOH Ri 100 everywhere!


A WORLD OF PRINTING POSSIBILITIES
The RICOH Ri 100 adds value to your bottom line because of the multitude of products it can print on, such as:


T-shirts
Pillowcases
Tote bags
Infant onesies
Towels
And much more!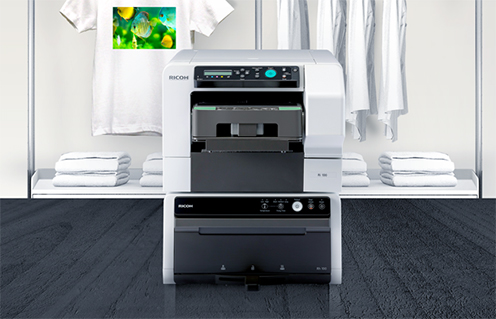 COMPACT, EFFICIENT SIZE
The RICOH Ri 100 can fit into a space as small as 399 x 698 mm (w x d, installation), making it one of the smallest DTG printers. The printer and its finisher can be stacked to maximize functionality without sacrificing space.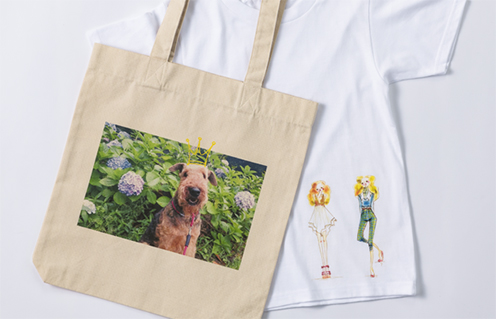 HIGH QUALITY IMAGES & PRODUCTS
The printout picture quality is excellent thanks to Ricoh's inkjet technology. Garments stay comfortable, and all designs are colorfast since they are printed directly onto the fabric.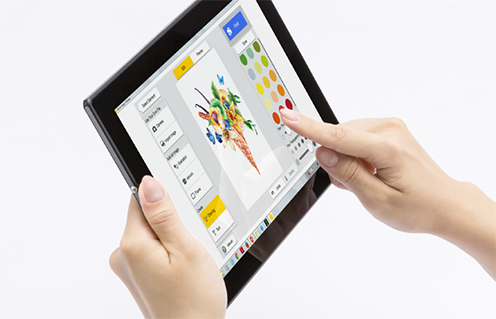 EASY-TO-OPERATE DESIGN SOFTWARE
Ricoh Design Software lets you import and edit images before printing, with no specialized knowledge or skills required. Even smartphone photos can be printed with ease.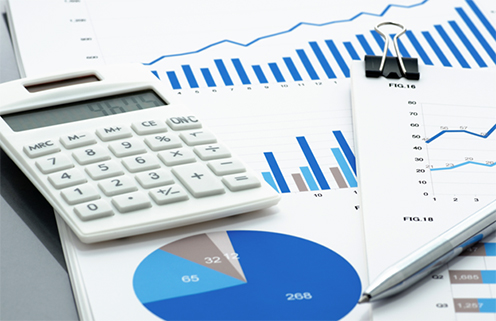 UNBELIEVABLE LOW PRICE
As a DTG printer, the RICOH Ri 100 is priced extremely reasonably. Those savings continue through the running costs. Since the RICOH Ri 100 does not require plates to operate, it is perfect for small lot printing.
Specifications for Ricoh Ri 100 Printer

Color Capable: IP Color Capable
Maximum Image Area: A4 tray 11.5 x 8 in.; A5 tray 8 x 5.6 in.
Print Head Technology: On-demand piezo inkjet system
Resolution Settings: Speed: 600 x 600 dpi; Fine: 600 x 600 dpi; Vivid: 1200 x 1200
Ink: Pigment ink. Target consumable yield (with Ricoh standard files for yield, monthly PV = 200prints, including the ink amount for head cleaning)
Printable Substrates: Fabric: 50 to 100% cotton; Media: T-shirt (from baby size to adult), tote bag,sweatshirt, polo shirts
Operating Environment: 15°C (59°F) to 32°C (89.6°F), Humidity 15% to 80% RH
Connectivity: USB 2.0 high speed, 10BASE-T/100BASE-TX, IEEE 802.11 b/g/n
Supported File Types: TIFF, PNG, JPG, PDF, BMP
Electrical Requirements: 100/240VAC* 50~60Hz, 2.0A max, Max 90 Watts usage
Dimensions: 15.7 x 30 x 11.5 in.
Weight: Less than 55.1 lb.
Specifications for the Ricoh Rh 100 Finisher
Fix Modes (Fusing): Contact pre-press, Contact heating mode, Non-contact heating mode
Press Mode (Pre-Heating): Contact Heating
Machine Size: 15.7" x 23.6" x 8.7"
Weight: Less than 40 lbs.
Rating Power: Spec 100 - 120V, 50/60 Hz
Energy Consumption: Less than 1300 W
Temperature Range: 356F (180C) (Default) 329F (165C)
Three Bundles to choose from!
These printers come with 3 different bundles for you to save time and money on getting what you need to properly start using your printer exactly the moment you get it.

Basic Bundle 

Ri100 (1 - A4 Platen included)
Ink Cartridge K
Ink Cartridge C
Ink Cartridge M
Ink Cartridge Y
AB-USB
Start Up Bundle
Ri100 (1 - A4 Platen included)
Rh100 Dryer
Ink Cartridge K
Ink Cartridge C
Ink Cartridge M
Ink Cartridge Y
AB-USB
Professional Bundle
Ri100 (1 - A4 Platen included)
Rh100 Dryer
A4 Platen
A5 Platen
2x Ink Cartridge K
2x Ink Cartridge C
2x Ink Cartridge M
2x Ink Cartridge Y
AB-USB